Referrals, Affiliates & Recommendations
Below are services I personally use and endorse. Disclaimer: I get some form of referral credit from a few of the links.
Cycling
"When I look at my bike, I think freedom. Freedom from the clutches society has latched onto me. I get to escape on two wheels with no one around (just nature and my wife)."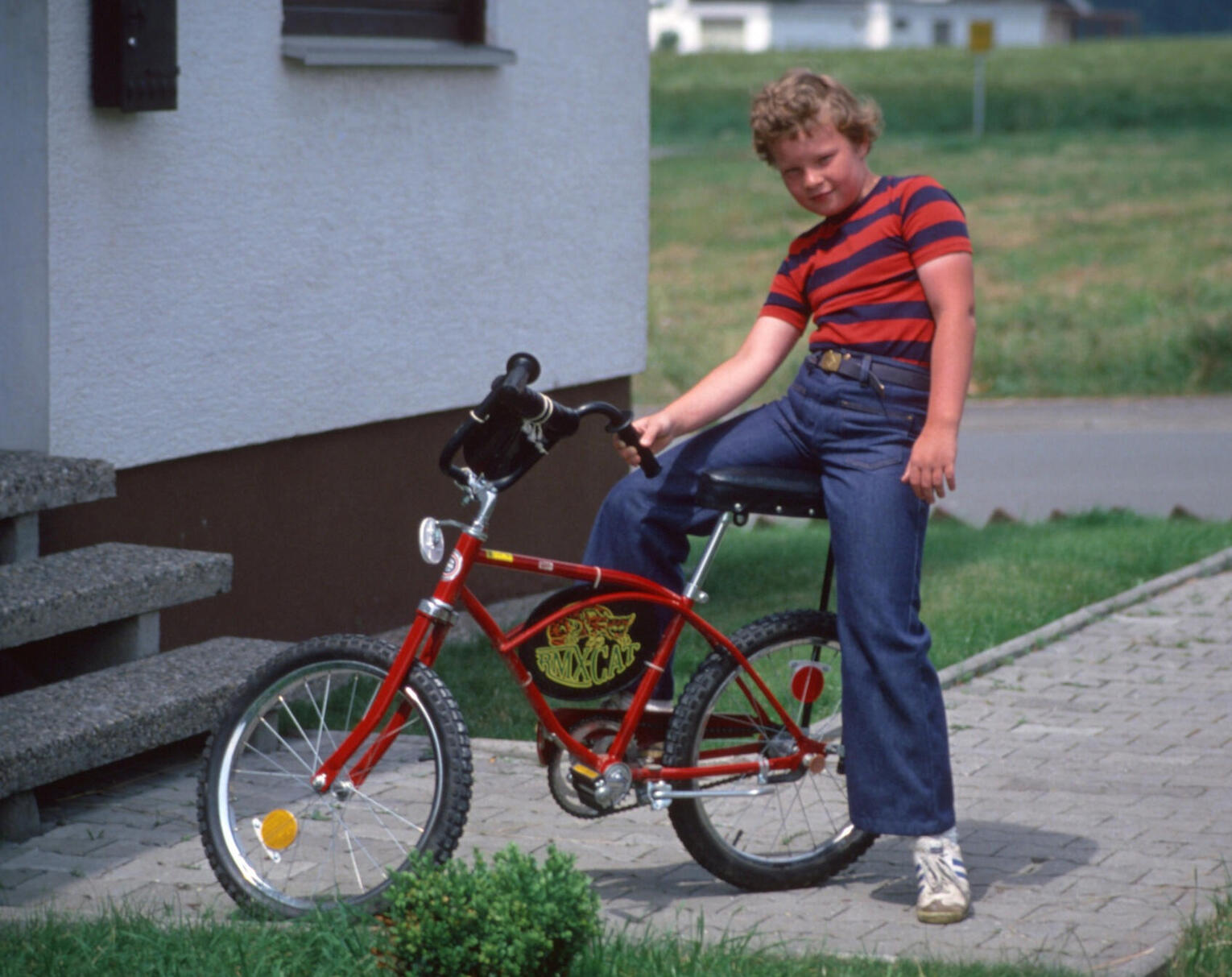 Follow me on
---
Cycling Stats
(July 4, 2020 - September 30, 2022)

Rides: 268

Moving Time: 169 hrs

Total Distance: 1899 mi

Longest Ride: 30 mi

Total Elevation Gain: 148,820 ft (28.2 mi)

Max Elevation in One Ride: 2,280ft

Average Speed: 11

Maximum Speed: 59

Average Cadence: 59

Average Watts: 158

Average Heart Rate: 131

Maximum Heart Rate: 182
---
Specialized Diverge Expert Carbon
Specialized Diverge Expert Carbon
Frame: Specialized Diverge Expert FACT 9r carbon (2021), SWAT Door integration, internal routing, 12x142mm thru-axle, Roubaix S-Wrap tape, Satin Oak Green Metallic/Gloss White (58)

Pedals: Shimano M520 SPD

Front Wheel: DT Swiss G540 rim, 24mm internal width, tubeless ready, 24h, Specialized full sealed bearing thru axle hub, centerlock disc, DT Swiss Champion 14G stainless steel spokes, DT Swiss brass nipples

Rear Wheel: DT Swiss DT Swiss G540 rim, 24mm inner width, tubeless ready, 24h, Specialized full sealed bearing thru axle hub, centerlock disc, alloy freehub body, DT Swiss Champion 14G stainless steel spokes, DT Swiss brass nipples

Front Tire: Specialized Pathfinder Pro, 2Bliss Ready, transparent sidewall, 700x38mm

Rear Tire: Specialized Pathfinder Pro, 2Bliss Ready, transparent sidewall, 700x38mm

Seatpost: Roval Terra Carbon Seat Post, 20mm Offset

Fork: Specialized Smooth Boot, FACT carbon, 12x100 mm thru-axle, flat-mount

Crankset: Shimano GRX RX810-1

Chainrings: Shimano 40T

Bottom Bracket: Shimano Shimano Threaded BSA BB

Chain: Shimano Ultegra, 11-speed

Rear Derailleur: Shimano GRX RX817 Di2, 11-speed

Cassette: Shimano XT, 11-speed, 11-42t

Shift Levers: Shimano GRX RX815 hydraulic brake levers, 11 speed electronic shifting

Handlebar: Specialized Specialized Adventure Gear Hover, 103mm drop x 70mm reach x 12º flare

Stem: Specialized Future Stem Pro

Front Brake: Shimano GRX RX815, hydraulic disc

Rear Brake: Shimano GRX RX815, hydraulic disc

Saddle: Specialized Body Geometry, Power, Hollow Titanium rails, 143mm

Front Shock: Specialized Future Shock 2.0 w/ Damper"
Farkle & Extra Equipment
Garmin 1035 computer

Garmin front light

Garmin read light / radar

Shimano bluetooth
Tesla Model 3 Performance+
"Driving at the speed limit - hideous thought." -Stephenie Meyer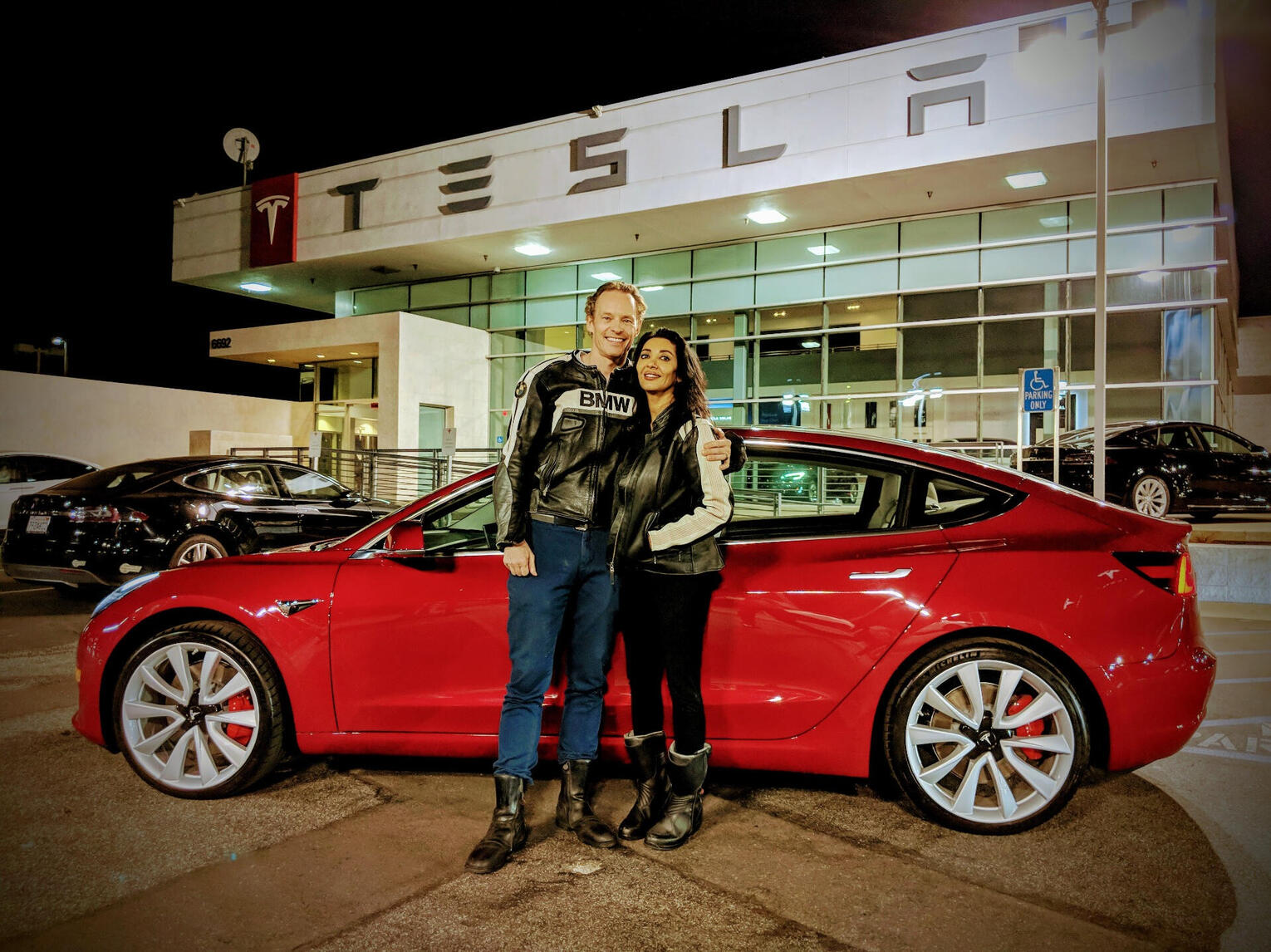 Tesla M3P+ Full Stats
Model 3 Performance

Dual-Motor

Front motor: Induction

Rear motor: Permanent magnet

Full Self-Driving

Long-Range Battery (2170 cells)

Range: 285 miles

450 HP

471 Torque

0-60: 2.9 seconds

Top speed: 162 mph

Multi-Coat Red

Premium White Interior

Premium Interior/Audio Package

Premium Connectivity Package

Autopilot computer: 2.5

19" Inch Wheels

Michelin Pilot Sport 4S

Unlimited Lifetime Supercharging

Enhanced Autopilot (EAP)
Modifications & Customizations
---
Previous Vehicles
Entertainment
"I would rather entertain and hope that people learned something than educate people and hope they were entertained." -Walt Disney
---
---
Travel
---
Gaming
"Studies have shown that adults who play video games have higher levels of happiness, and in some cases relaxation, as a result of their gaming." -10 Reasons Why Adults Who Play Video Games Are Happier
---
Health & Fitness
"I want to live a long life, free of sickness. I honor my body physically by taking great take care of it through exercise, supplements and proper diet."
My Stats
Height: 6' 3"

Waist: 34"

Weight: 189 lbs

Fat: 9%

Lean Mass: 175 lbs

Fasting (30d average): 19:42

Fasting (longest): 36:00
Diet
Get Slim from Diet. Get Fit from Exercise.

Specifically: LC/HF + IF + HIT (Low-Carb / High-Fat diet + Intermittent Fasting + High Intensity Training).

Have a goal of "zero carb". It's not possible, because there are hidden carbs everywhere. But if you aim for "low" carb you'll end-up with more than you expect.

High fat. Yes, really. Lot's of fatty meat (ribeye, burnt ends, bacon, butter etc).

16/8 Intermittent Fasting: this means no food for 16 hours straight, and only eating within the remaining 8 hour window. Try to slowly increase to 18/6 and even 20/4.
---
Exercise

Kettlebells
The Kettlebell Swing: Use for aerobic conditioning. I do 60 continuous swings with a 48kg kettlebell, five days a week.

Kettlebell Get-Ups: for all-body strength. I do three Get-Ups per side with a 48kg kettlebell, five days a week.
Forearm Exercises
---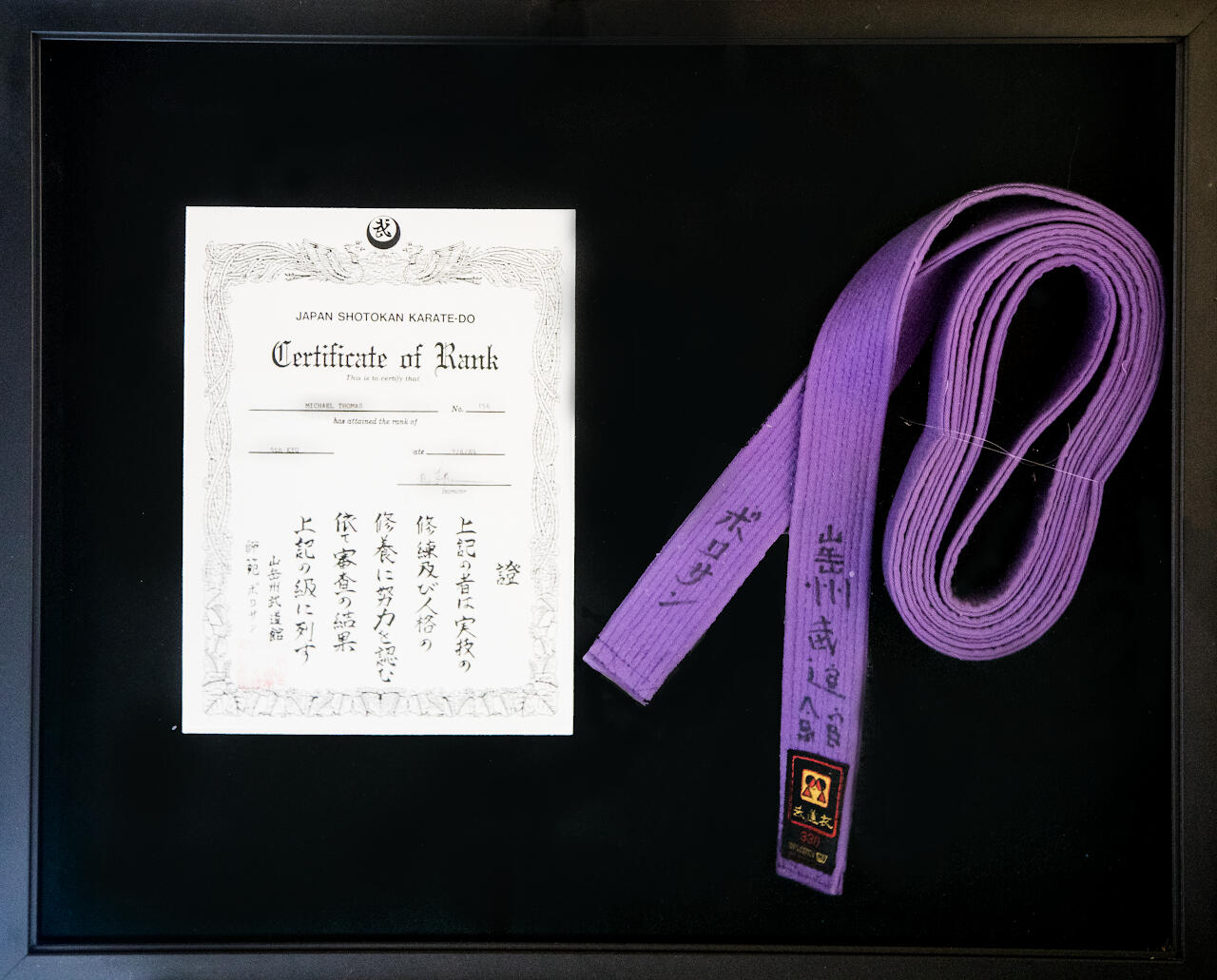 Purple Belt in Shotokan Karate (1987), mentored under Sensei John Boloson (Germany).
Motorcycling
"You never see a motorcycle parked outside of a psychiatrist's office."
---
Previous Bike: BMW R1200 RTW Reise-Tourer Wasserboxer (2016)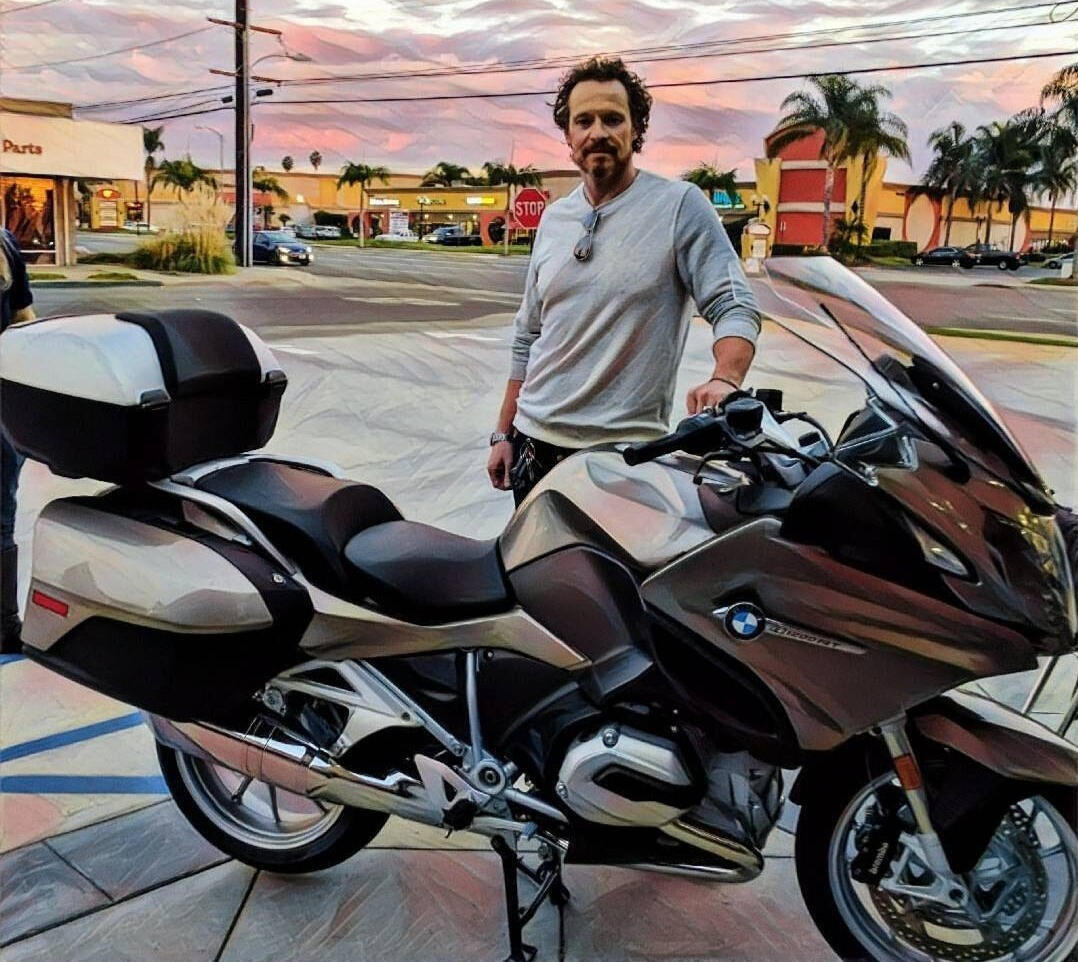 Platinum Bronze Metallic (including painted Top Case)

Flat twin boxer engine, 1170 displacement, single cylinder, four-stroke, liquid cooled, 92 kW power, 125 Nm torque

Shaft drive

6-speed gearbox with gear shift assistant pro

Cruise control

Brembo dual front / single rear disc brakes with Bosch i-ABS

Automatic Stability Control (ASC) with Rain, Normal and Dynamic modes

Electronic Suspension Adjustment (ESA)

233 kg dry weight

Partially integrated braking

Hill start control (brake-hold)

Michelin Pilot Road 4 tires

Tire pressure indicator

Adjustable electric windshield

LED daytime running lights

Integrated radio, SiriusXM and USB mp3 player, all with external speakers or Bluetooth

Heated grips and seats

Radio and USB mp3 player

Integrated Garmin BMW Motorrad Navigator V

Anti-theft alarm system
---
Previous bike: R1200 RT 2006
Philosophy
"I want to be happy by doing well by doing good." —Michael Thomas
"My philosophy, in essence, is the concept of man as a heroic being, with his own happiness as the moral purpose of his life, with productive achievement as his noblest activity, and reason as his only absolute." — Ayn Rand
"My life's philosophy is the operating system of my mind. It is my 'sense of life.'" —Michael Thomas
---
My Philosophy
I am a connoisseur of the art of self-Improvement. I am a German-American and support the original principles of America: freedom, liberty, individual rights, free-enterprise and capitalism.I try to live a Quantified, Uncluttered, Minimalist, and Simplified, but a High-End Life. The less you have, the more you value it.I work to sustain a high level of self-esteem, which is derived from living up to my values, principles and beliefs.
---
Six Life's Areas
I work to sustain a high level of self-esteem, which is derived from living up to my values, principles and beliefs, and the continuing development of my six life-roles:
Awarded Certificate of the Society of Socrates and Hypatia from Frostburg State University (twice).
Philosophy

Entrepreneurship

Relationships: My mission is to act as an instrument of positive change in my family, friends, relationships and community. And to enjoy the reciprocal thereof.

Pleasures: I want to enjoy the finer delicacies that life has to offer. I love the beauty of everything that's refined.
---
My Roles
Son: My relationship with my father is extremely important to me, I want to support my parents in all decisions that they make, to remember that all that I am- they showed me the way, and to make their lives as easy as possible as they grow older.

Husband: I will have a relationship with my wife based upon love, trust, respect and laughter. We will continue to nurture our life-long friendship and will never lose sight of the fact that we are more than just individuals; we are partners. I will respect her individuality and will support her in achieving her life goals.

Father Figure: Teacher, listener, friend.

Friend: I have a strong relationship with all of my friends and extended family, which I cherish and work to maintain. I have many close friends that I have been blessed with on my life's journey so far, and they have been vital in helping me become the person I am, and in continuing to become the person I strive to be. I am thankful for them, and place a high value on their friendship and presence in my life. I consider them family and care deeply for them, and will continue to work at maintaining these friendships.

Community Member: I will participate in my community. I will help with volunteer activities ensure that my community prospers. I won't hesitate to lend a helping hand when and where it is needed either locally or globally.
---
Philosophy & Psychology Awards & Achievements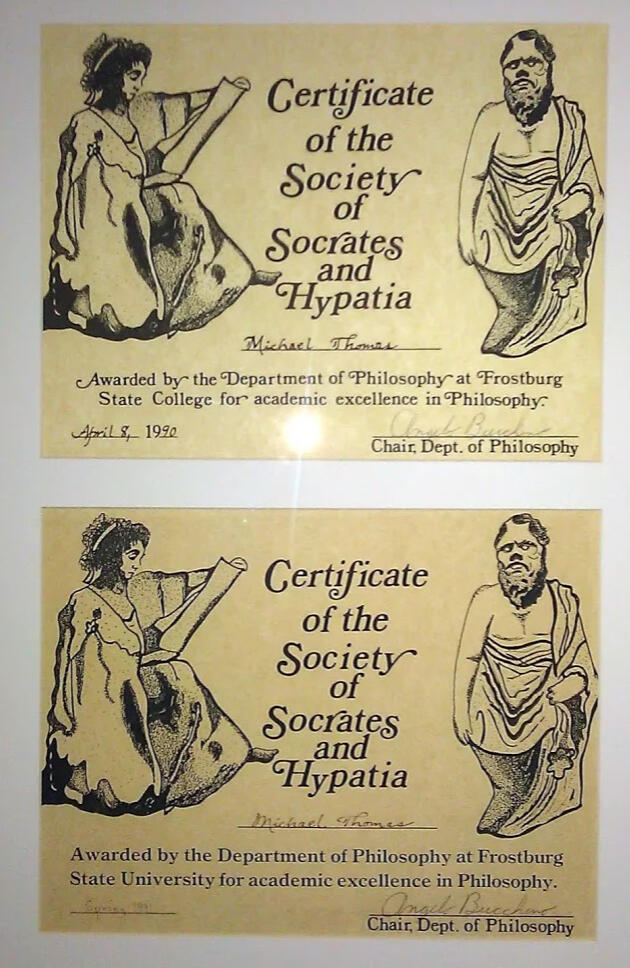 Awarded Certificate of the Society of Socrates and Hypatia from Frostburg State University (twice).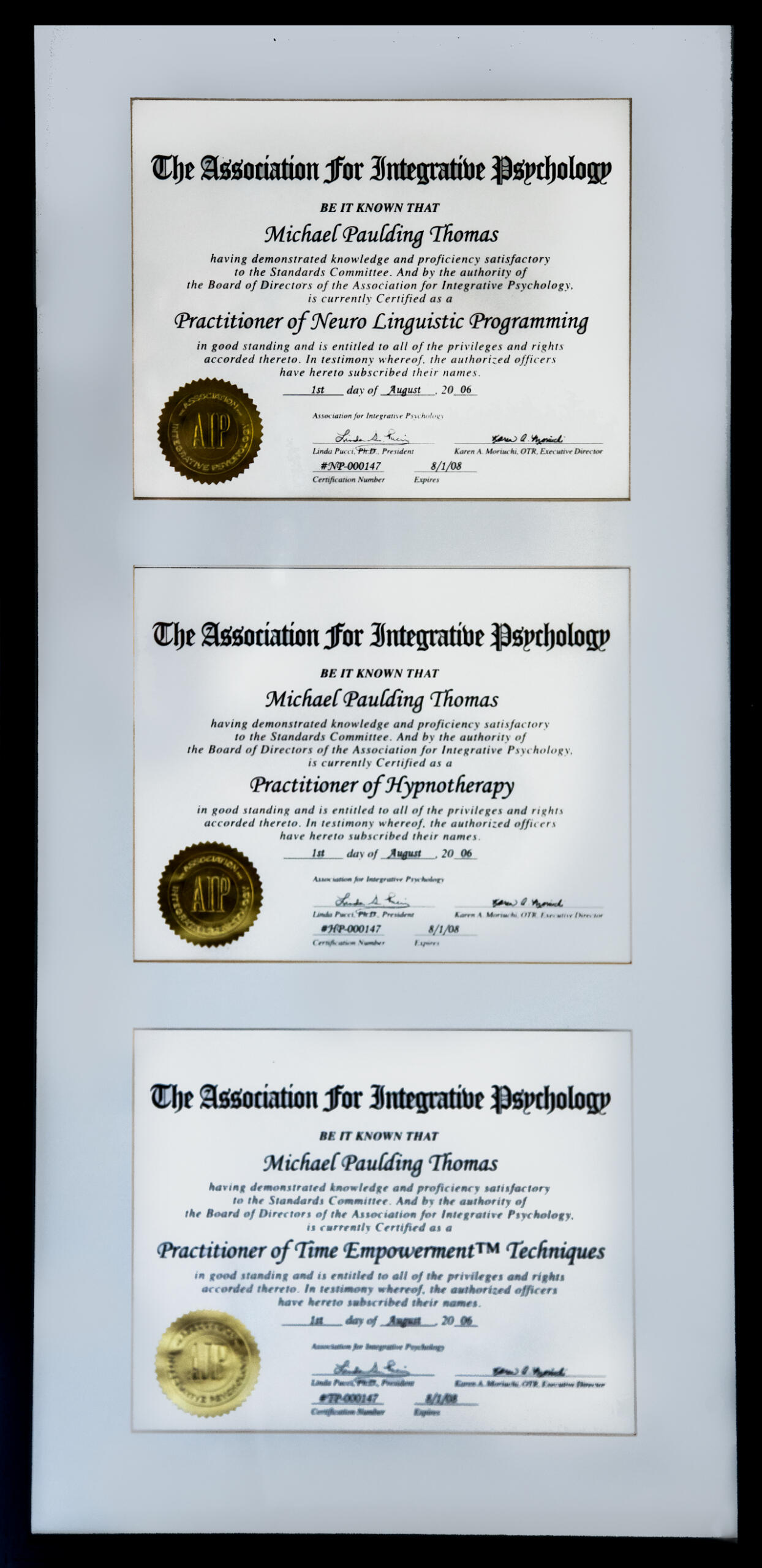 Earned Practitioner of Neuro-Linguistic Programming, Hypnotherapy, and Time Empowerment Techniques.
Accoutrements, Tools & Daily Carry
"Accoutrements are all the things you have with you when you travel or when you take part in a particular activity."
---
Technology
"I'm a self-professed Tech geek."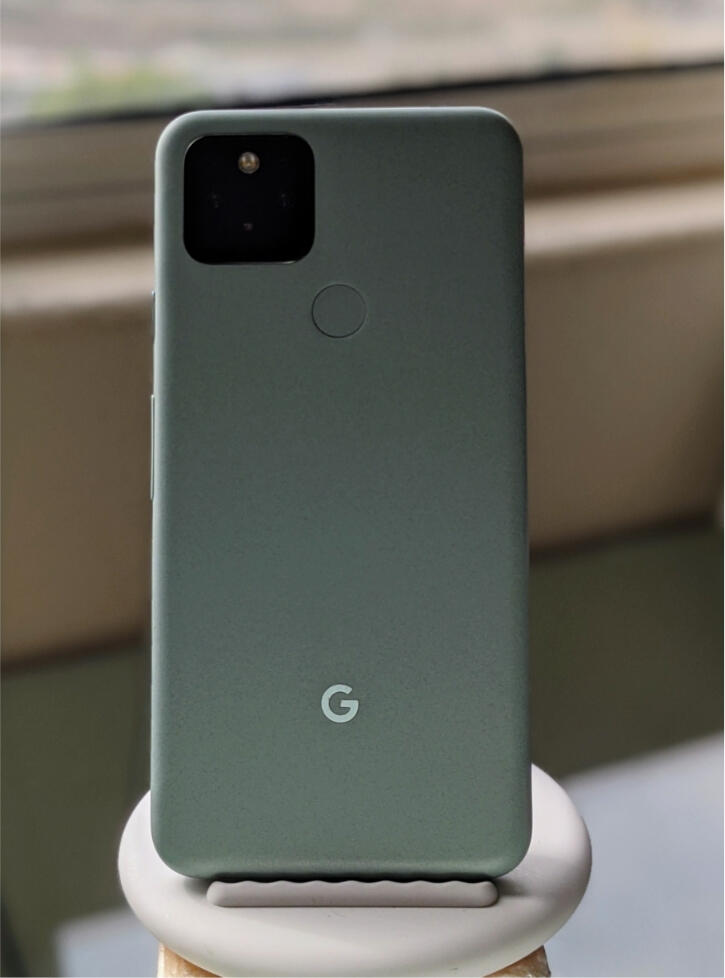 Google Pixel 5 Android phone (Sorta Sage)
I use Mint Mobile.

Running Graphene OS

Display: 6-inch OLED, Full HD+ (2340x1080), 90Hz refresh rate, Gorilla Glass 6

Processor: Qualcomm Snapdragon 765G

Rear Camera 1: 12.2MP primary camera, f/1.7 aperture, OIS

Rear Camera 2: 16MP ultra-wide camera, f/2.2 aperture

Memory: 8GB of RAM

Storage: 128GB

Battery: 4,080 mAh

Charging: 18W wired charging, 15W wireless charging, 5W reverse wireless charging

Security: Fingerprint sensor

Connectivity: Sub-6 5G (worldwide), Sub-6, mmWave 5G (US), Wi-Fi 5
---
Lemur Pro (lemp10)
Pop!_OS (64-bit) with full disk-encryption

4.2 GHz i5-1135G7 (8MB Cache – 4 Cores – 8 Threads)

40 GB DDR4 at 3200MHz (8GB+32GB)

2 TB NVMe Seq Read: 7,000 MB/s, Seq Write: 5,100 MB/s

2 TB PCIe Gen3 Seq Read: 3,500 MB/s, Seq Write: 3,300 MB/s

65 W Extra Charger

WiFi 6 + Bluetooth

Normal Assembly Service

14.1" Matte 1080p FHD Display

Intel® Iris® Xe Graphics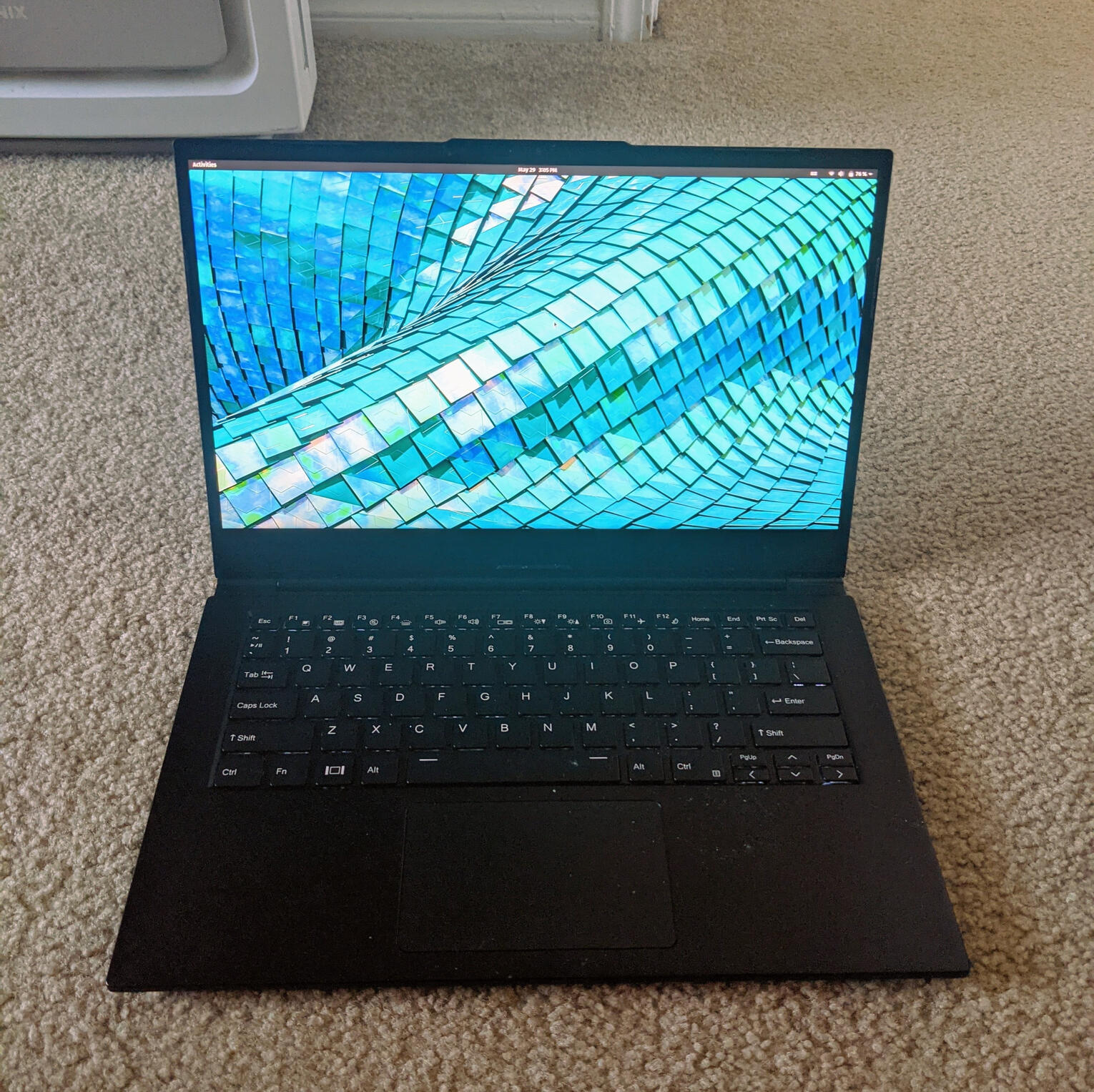 ---
---
Origin Chronos S-Class Media Server
Running Linux Pop!_OS

Motherboard: ASUS ROG STRIX Z370-I Gaming

Cooling: Asetek Frostbyte 120 Sealed Liquid System and Enermax 80mm fan UTCB8

Power: 650 Watt Silverstone SFX Series

CPU: Intel Core i9 7900X 10-Core 3.3GHz (4.3GHz TurboBoost) Skylake-X

Graphics card: 11GB NVIDA EVGA GeForce GTX 1080 Ti

Memory: 32GB G.Skill Ripjaws 3000MHz DDR4

OS Hard Drive: 500GB Samsung 960 Evo PCIe NVMe M.2

Data Drive 1: 4TB Western Digital Caviar Black

Data Drive 2: 4TB Western Digital Caviar Black

Data Drive 3: 3TB

Networking: Two LANs (Intel 1211 Gigabit) and Intel Dual-Band Wireless AC 8265

Audio: On Board High Definition 8-Channel Audio
---
---
My Security & Privacy Protocol
Use a VPN for all internet connections (mobile, laptop, servers). I use ProtonVPN.

Use a private DNS service, such as Quad9. Enable it in your routers, VPNs, computers and phones.

Using a unique email alias, username, and password for every account provides the ultimate defense against data breaches and strong privacy protection. In other words, each login should use a username, email and password that you don't use anywhere else. (Some websites use your email as your username - same rules apply.)

Store passwords, usernames, 2FA codes and other sensitive data in Bitwarden. Let Bitwarden generate long and unique passwords and usernames for you (never make your own passwords nor reuse old ones). Use SimpleLogin to generate unique email addresses (see below).

Turn on Two-Factor Authentication (2FA) for all websites and apps that offer it. Use Bitwarden to store the codes/seeds. And/or use Aegis on your Android phone.

Use a secure email service, such as ProtonMail, for important and sensitive emails.

For every other account use an email anonymizer, such as SimpleLogin. It allows you to use a unique email address for each online account.

Get a free voice-over-internet-protocol (VOIP) phone number, such as Google Voice, to use for txt/SMS messages from companies/loyalty programs, and for 2FA security codes (only if they don't support an Authentication app). Your 'real' phone number should only be used for friends, family, business associates or when absolutely necessary. Otherwise, present your VOIP number as your 'real' phone number to companies. Since most firms and loyalty programs sell your data this will dramatically reduce the amount of spam calls/SMS you get on your real phone. Also, using a VOIP for 2FA will make 'man-in-the-middle' hacks more difficult.

For online storage use a fully encrypted service, such as ProtonDrive.

Use the Brave browser. It is based on Chromium and is 90% similar to Chrome. Do NOT store passwords in Brave (or any browser).

Use a non-tracking search engine, such as Brave Search or DuckDuckGo.

Use Cryptomator to create an encrypted folder on your computer to store your really sensitive information and then store it in an encrypted cloud storage.

If you need a domain registrar consider using a privacy and security focused one, such as CloudFlare.
Achievements, Accomplishments
"Achievement of your happiness is the only moral purpose of your life, and that happiness, not pain or mindless self-indulgence, is the proof of your moral integrity, since it is the proof and the result of your loyalty to the achievement of your values." -Ayn Rand
---
Personal Achievements
---
Business Accomplishments
"My business should provide an income stream that works without me. Additionally, it should be pleasurable to work in the business. To train and develop active advisors and help them obtain their business goals. I strive to be a High-Performance Professional."
Securities licenses: 6, 26, 63, 65. Life/Health insurance license.

Public Speaker and former Area Governor of Toastmasters (Santa Ana, CA)

#1 organization leader in revenue & recruiting of Parsonex Securities (2008 - 2020)

For over three decades I've trained part-time/full-time financial advisors, and helped develop 2 $200k-earners, 10 $100k-earners, 16 part-time $50k-earners and built a $1.6M annual revenue business.

Top 50 Advisor with Innovation Partners (2022)